Outsource Photo Manipulation Services
In the digital camera age, Photo Editing Services India provide high-quality photo manipulation for photographers and businesses. These specialized manipulation techniques can be time-consuming and require an expert touch from experienced photo editors such as those at Photo Editing Services India.
Generally, photographers and eCommerce business owners often work with strict time and budget constraints. When faced with these challenges, a practical solution is to employ an experienced photo editing partner like PESI. Unlike many other providers, Photo Editing Services India never uses automated photo manipulation software that can provide a cheap-looking cookie-cutter look. For example, we can take your car "photo shoot" on the road to an Adriatic seaside road with curves in Montenegro — without leaving your studio.
It is a main motive of photographers and marketing teams to get your images stand out in a crowd. There is another way to perform this is with creative photo montages and collages. PESI can complete this time-consuming process and deliver attention-getting images that "Wow" your customers.
Whether you would like to achieve surreal artistic images with photo manipulation or correct distracting errors involving distortions and coloring, Photo Editing Services India can help. Below section describes our five specific examples of photo manipulation services.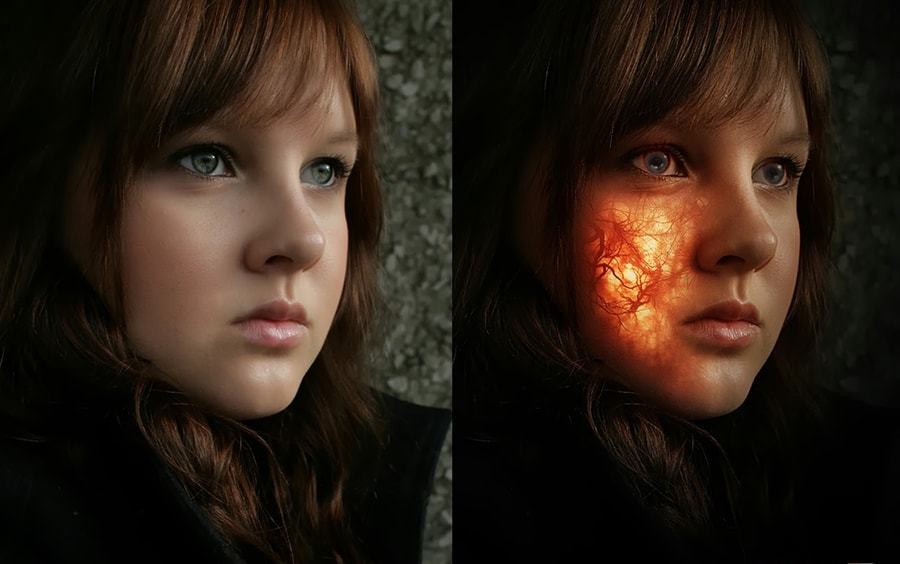 Specialized Photography Manipulation Services
Smart Photo Edi India offers specialized photo editing that includes these seven photo manipulation services:
Vehicle Image Manipulation
Smart Photo Edit can help you avoid the usual challenges such as reflections and windows in a photo shoot involving cars and trucks. Our photo manipulation services experts can re-color the vehicle, change the background and decrease harsh reflections.
Product Photography Image Manipulation
PESI can reduce the usual time and effort involved in product photography by digitally adjusting text on labels, removing backgrounds, shrinking or enlarging objects and changing colors. This can remove the necessity to photograph new images.
Portrait Image Manipulation
Smart Photo Edit manipulates portrait images with virtual weight reduction, glamour retouching, blemish removal and background changes. Our professionals focus on subtle and realistic adjustments.
Artistic Image Manipulation
Smart Photo Edit is adept at using digital photo manipulation as an art form. Our experts can create paintings from digital photographs, assemble collages and montages, and create a comic book setting for your photos.
Landscape Image Manipulation
Smart Photo Edit uses photo manipulation techniques to emphasize an object or remove objects and tourists. You can save your time and money to reshoot a scene.
Car Image Clipping
We remove any undesirable backgrounds from any type of image, and make them for further use or manipulate the images further ourselves.
Dropping Backgrounds
We can cut out any unwanted backgrounds from any type of image, and prepare them for further use or manipulate the images further ourselves.
The Photo Manipulation Service Benefits
Here are five key benefits of outsourcing your photo manipulation requirements to PESI:
Photo Editing Services India uses a human touch to create unique and appealing photos — By not relying on automated photo manipulation software, the PESI team creates unique images such as collages that will impress your potential customers and encourage sharing on social media.
Can eliminate the need for expensive photo shoots — PESI's high-quality photo manipulation services can help you reduce travel costs and exposure to uncertain weather conditions by giving you the appearance of an expensive photo shoot without leaving the studio.
Can help eCommerce owners create thousands of listings that are "different" — PESI can use digital photo manipulation to display different variations of the same product, allowing for more uniform product listings. Smart Photo Edit can easily handle high-volume assignments and offers volume discounts.
Can help you invest less in new staff, software and equipment — PESI already has a team of photo manipulation experts ready to get started on your projects. You can strongly enhance your bottom line by controlling expenses and increasing sales.
Smart Photo Edit provides photo manipulation services with a fast turnaround — PESI helps you stay ahead of your competitors by finishing even complex photo manipulation assignments in as little as 24 hours.
Another Valuable Tool for Business Managers and Photographers
Photo manipulation services offered by Photo Editing Services India provide businesses and photographers another strategic way to improve quality while also saving time and money.
Lets create great things together!
If you would like to know about any service or need any other assistance, please get in touch with us!
CONTACT US TODAY!
About Smart Photo Edit
Smart Photo Edit is an India (New Delhi) based photo editing company that provides high-quality image editing services to designers, photographers, e-commerce businesses, publishers, advertisers, printers and end users across the world. Since 2006, we have been serving diverse industry clients on a regular basis and delivering them results beyond their expectations in terms of quality and turnaround both.
Smart Photo Edit Contacts